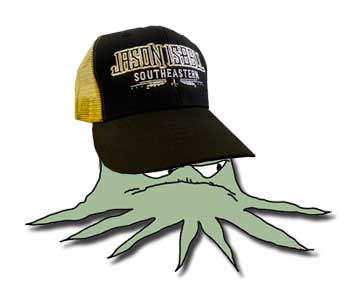 According to producer Dave Cobb Squidbillies Creators Dave Willis & Jim Fortier are huge country and roots music music fans.
This love is on display by the distinguished list of artists, from Dwight Yoakam, Alabama Shakes, George Jones…even William Shatner (!) that have performed the title song for Cartoon Network's Adult Swim cartoon about a family of single-wide dwelling cephalopods Early (voiced by Unknown Hinson) Rusty, Granny and Elizabeth Cook who lends her warm lends her warm butter voice to the occasional love interest character Tammi.
Jason Isbell joins and the 400 unit are the latest addition to that list.
Below enjoy the extended version of Jason Isbell and the 400 unit Squidbillies theme below: