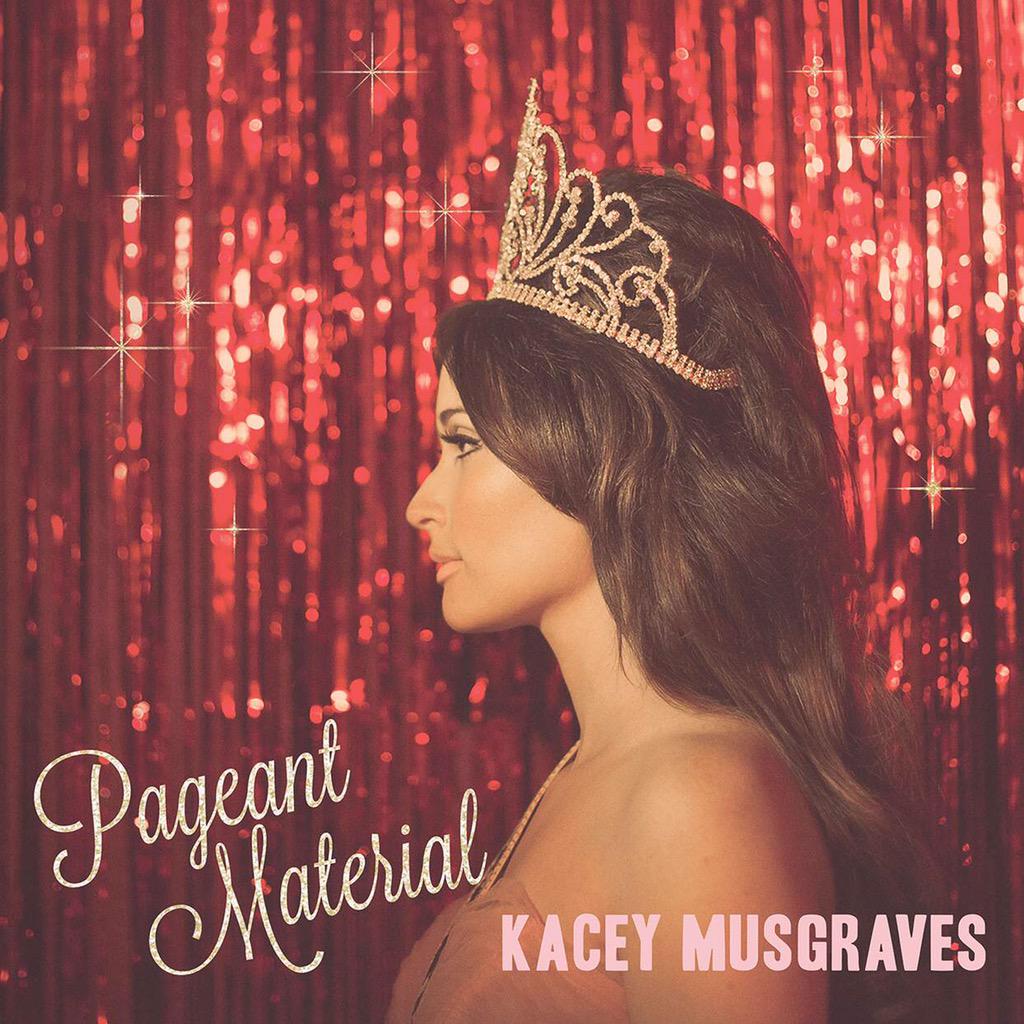 The wait is over Kacey Musgraves fans. A tweet from Musgraves official twitter feed has announced that her follow up to 2013's major label, Grammy-winning debut 'Same Trailer Different Park' is entitled "Pageant Material' and it will be released from Mercury Nashville on June 23.
The cover suggests more wry observations from the heartland, with Kacy in profile with a tiara and a not-quite smile.
See the track list and hear the cut 'Biscuits' below.
Track Listing:
1. High Time (KM, Luke Laird, Shane McAnally)
2. Dime Store Cowgirl (KM, Luke Laird, Shane McAnally)
3. Late To The Party (KM, Brandy Clark, Josh Osborne)
4. Pageant Material (KM, Luke Laird, Shane McAnally)
5. This Town (KM, Luke Laird, Brandy Clark)
6. Biscuits (KM, Shane McAnally, Brandy Clark)
7. Somebody To Love (KM, Shane McAnally, Josh Osborne)
8. Miserable (KM, Josh Osborne, Brandy Clark)
9. Die Fun (KM, Luke Laird, Shane McAnally)
10. Family Is Family (KM, Shane McAnally, Josh Osborne)
11. Good Ol' Boys Club (KM, Luke Laird, Natalie Hemby)
12. Cup Of Tea (KM, Shane McAnally, Josh Osborne)
13. Fine (KM, Ashley Arrison, Shane McAnally)