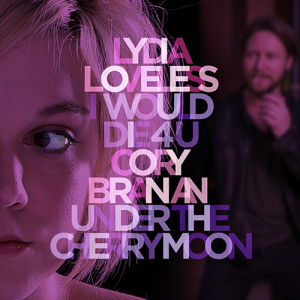 Legendary Chicago roots music label Bloodshot pulled a great April Fools hoax last year when they announced that they would be bring 21 artists together to compile a "roughed-up roots take" of Prince's music to be pressed on "purple swirl colored double vinyl LP set"
Turns out the joke was on them. People wanted the fake release.
As a treat for these fooled fans Bloodshot is releasing a purple (natch) 7″ containing a pair of Prince covers by Lydia Loveless and Cory Branan for Record Store Day.
The cover of "I Would Die 4 U", from the seminal "purple Rain," has all the emotional punch and punk-pop chops you would expect from Ms. Loveless.
Cory Branan recorded a version of "Under The Cherry Moon" from film of the same name. THe presser describes it as having ".. Matt Rowland's illustrious piano-playing while Cory channels the creepy (erotic-yet-suicidal? The '80s were weird.) bedroom R&B of the source material into a dingy Manhattan jazz lounge interpretation, sung with the fervor of Tom Waits doing The Phantom of the Opera. Oh, it's dark, folks. Real dark." Can't wait.
"I Would Die 4 U / Under the Cherry Moon" 7″ single will be released via independent record retailers on Record Store Day, April 18, 2015.