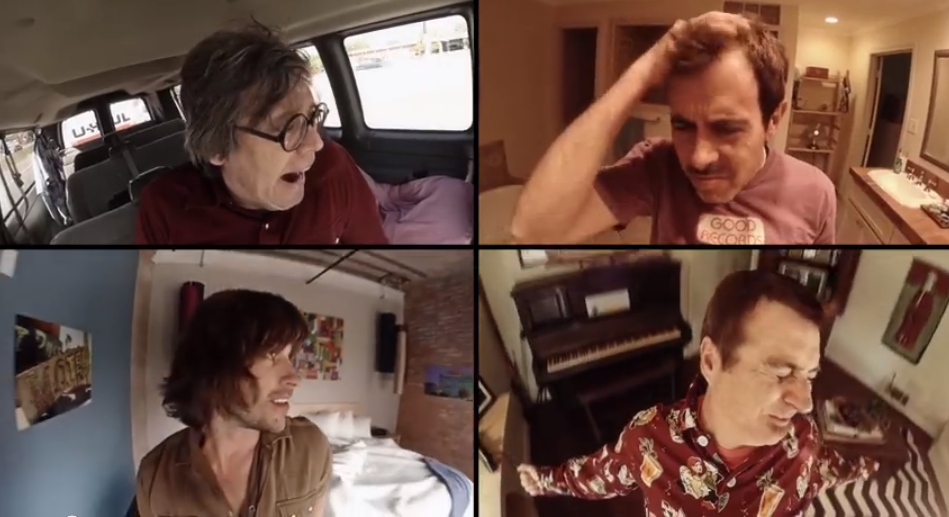 Let's go kids as we follow a day in the life of Rhett Miller, Murry Hammond, Ken Bethea and Philip Peeples – collectively known as NorTex alt.country stalwarts The Old 97s. The video follows each member in a spilt-screen quadrants as they travel through various routines and states of consciousness (or not.) tier paths collide onstage at a hometown show in Dallas.
I can only surmise from the video that the definition of "get it on' is put on a damn fine rock show, right guys? Right?
The Old 97's released their recent album "Most Messed Up" in April on ATO Records.
Wait for the hilarious surprise ending. It's worth it, believe me.