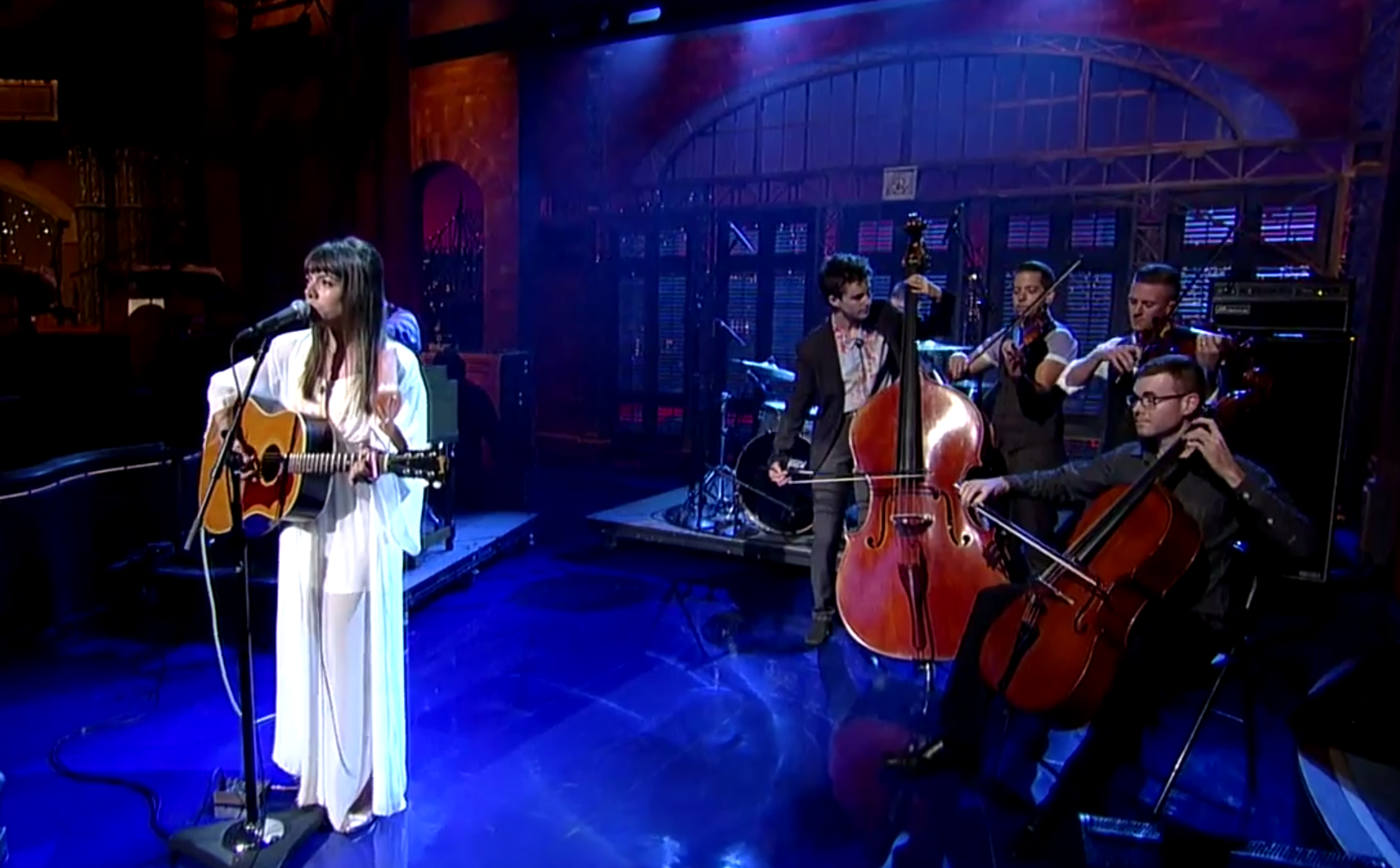 Dave Letterman is showing no sign of slowing down great Americana and roots music as he heads towards the exit door next year.
There is no better example than Hurray For The Riff Raff debuting their song "The Body Electric" on Letterman last night.
Alynda Lee Segarra, draped in angelic white, strums an acoustic guitar as the band swells and swirls around this classic murder ballad turned inside out from the woman's point of view.