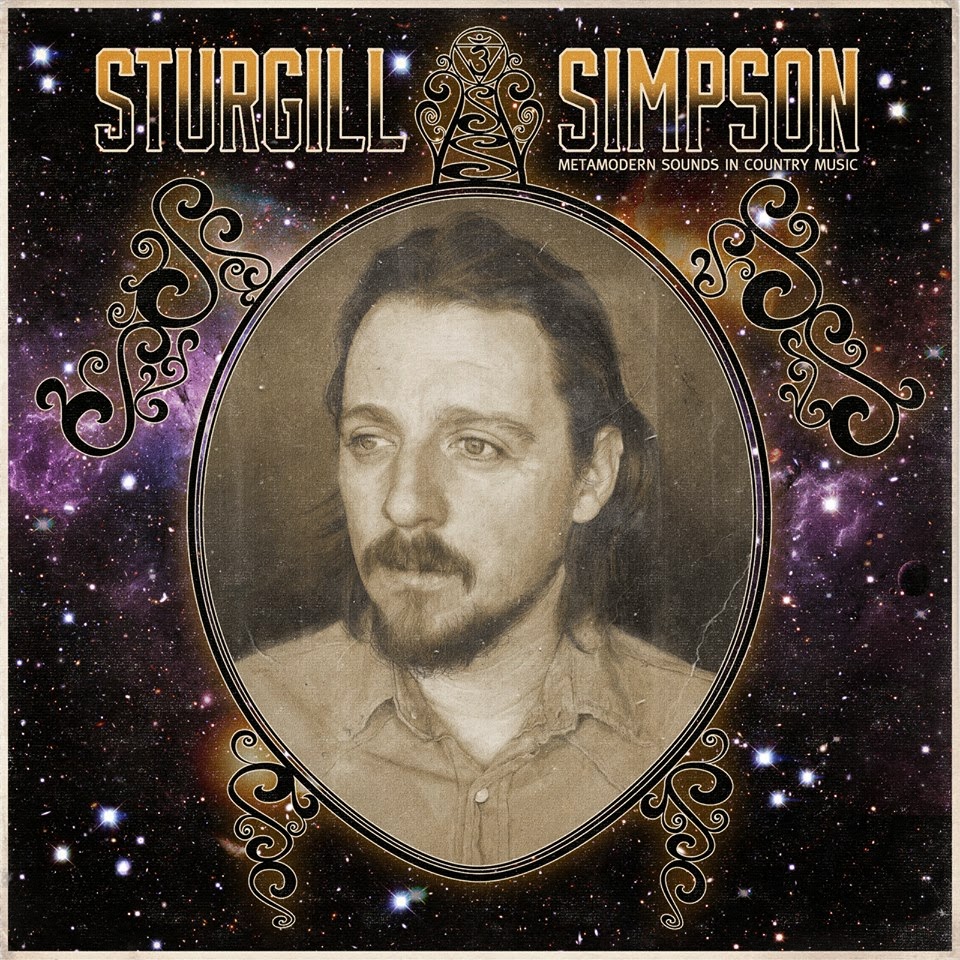 On his 1962 masterpiece "Modern Sounds in Country Music" Ray Charles' broke cultural and racial boundaries, straddled styles, grew his audience and made the charts.
Sturgill Simpson's newest release tips a hat to that release but "Metamodern Sounds in Country Music" but it doesn't break any boundaries that weren't broke decade ago.
Simpson does fight against the current thinking that what's old is bad. This is not new. Gram Parson's did it in the 60's and 70's and the entire Americana genre is built on that premise. But just as Charles' classic engaged country music as a lens to take a broader cultural view Simpson uses 70's country gold as a review mirror to remind us what cultural beauty we've squandered.
Music City has always raced towards the shiniest object to gain market share and fill pockets. It's charter is not historic preservation but cash accumulation. But that history is rich and fertile ground in the mind of Simpson, a mindful disciple that spans history and style with authenticity and a crooked smile.
That richness can be heard, and felt, in the songwriting.
The record opens as an old-timer, billed as "Dood" Fraley, announces the title album and then echoes off into infinite space.
Sunny psychedelic "Turtles All The Way Down" opens with a "Gentle On My Mind" feel with a twist "I've seen Jesus play with flames in a lake a fire that I was sanding in" "There's a gateway in our mind that leads somewhere out there beyond this plane / Where reptile aliens made of light cut you open and pull out all your pain."
"Tear in my Beer" this ain't.
Drug use and mind expansion is not new in country music. Way before Willie and Snoop sang "Roll Me Up and Smoke When I Die." and Kacey Musgraves , Ashley Monroe and Brandy Clark hitched a ride on the current weed bandwagon Kris Kristofferson was smoking his mind in "Sunday Morning Coming Down" (which Simpson references in "Life of Sin") and Johnny Cash went on a murderous jag in "Cocaine Blues."
But Simpson reflects a humanity in the mind alterations that grounds it and makes it relatable to even the straightest arrow.
Humanity is often dark, and "Life of Sin" takes a page from the book of Bakersfield and tells a leavin' tale taht leads to drinkin' and debauchery that raves like an prairie dust storm.
"Living the Dream" is a laid-back, Waylon-tinged cold reality lament of the futility of performing as you contemplate futility and "sit around and wait to die."
"Long White Line" is a love song to the open road as a path away from hurt. "The Promise" is the most poignant track on the album. Simpson conjures loneliness and yearning in his softly, almost spoken, delivery as plucked guitar, drums, bass and stings build.
As you can guess this is not the feel good album of the summer. it engage human themes once prevalent in country music, misery. But not in th meost recent emo vairty of the emotion. this is misery as enlightenment. Angst as discovery.
"It Ain't all Flowers" is a flashback kick in the teeth with "Are You Experienced"-style backtracking before giving way to a slow groover that slithers and seethes Southern sou.
Simpson's voice is an expressive instrument in itself as if pleads and growls keening into hard-edge shapes and the occasional howl "oooHooooooo!" The band is on par with the level of excellence you'd expect from a Sturgill Simpson release. Kevin Black on bass guitar, Miles Miller on drums/percussion and backing vocal, Mike Webb on keyboards and
Dave Cobb plays. classical guitar/percussion. The stand out is Laur Joamets from Tartu, Estonia ranks up there with the finest interpreters of teh guitar I've had th honer of hearing.
Simpson doesn't care to be country music's savior but he's willing to interpret it to make some damn fine new music an d fans are coming in droves. There's a hunger for it.
Is "Metamodern Sounds in Country Music" groundbreaking? No.and it doesn't need to be. It just remind us there still some gold in that there High Top Mountain