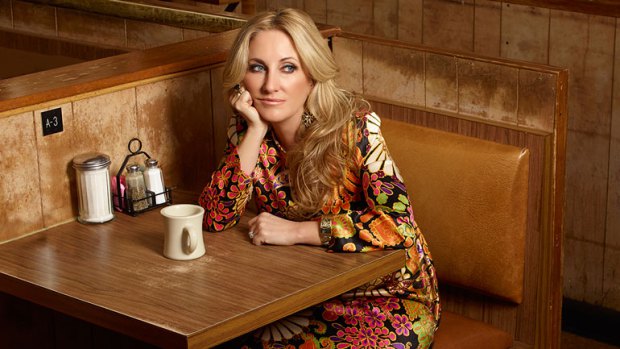 The Americana Music Conference and Festival offers many familiar names. But it's not often that the name is a star from the Music Row side of the tracks.
In 2012 Lee Ann Womack was there in the thick of it. The multi-Grammy and CMA Award winner shared the stage with Tom T Hall and Peter Cooper to perform "I Love" at the Americana Music Awards. She also shared the Cannery stage with Buddy Miller to do a fantastic all request show.
It takes a lot of confidence to move from the glitter of the spotlight to the more song-centric world of Americana and win over that audience. Womack did it with ease.
On September 23rd Lee Ann Womack will further establish herself in the Americana world by releasing Way I'm Livin.' The album is not only on the premier roots music Sugar Hill Records label (Marty Stuart, Sarah Jarosz,) it will feature interpretations of stellar artists like Chris Knight, Mindy Smith, Mando Saenz, Hayes Carll, Neil Young, Bruce Robeson, Roger Miller and the aforementioned Buddy Miller.
Womack appears to be doubling down on this new chapter in her life. And she's done so keeping very fine songwriting company. But I'm certain she'll ride no one's coattails.
"I wanted songs that talked about how life really is, the raw spots, the tough places, the meltdowns and messy parts," "Hard, sad, rough… all the stuff people pretend doesn't exist! Because once you embrace that, you can figure out what to do; or not do!"
"And knowing these songs were written to be performed, not pitched, sets a bar! Every songwriter wrote intending to sing'em, to tell these stories, show these postcards, and you can feel the way they built the characters! Bringing that to music was just so incredible for everyone on the sessions."
The record will be produced by Lee Ann's husband, Frank Liddell (Miranda Lambert, David Nail) Womack's last album, Call Me Crazy, came out in 2008, resulting in one top 20 country single Last Call.