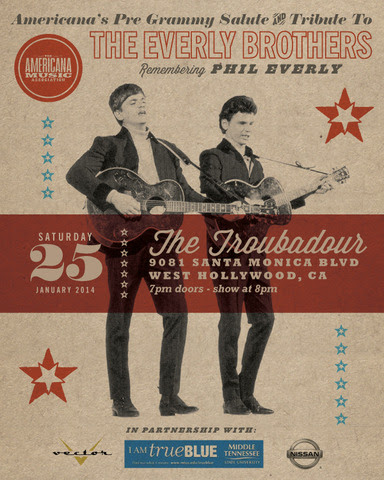 One event I'm most looking forward to while covering the GRAMMYs this year is one that is not an official GRAMMY event.
The Franklin TN -based Americana Music Association is presenting "a tribute to the Everly Brothers during a celebration of American Roots Music."
Now who will be performing and how a Everly Brothers tribute will be worked into a larger salute to roots music at the sold-out event is not detailed, but I'm excited to find out!
The event will take place at the legendary Los Angeles venue, the Troubadour, Saturday, January 25.
Phil Everly was a friend of the AMA. In 20019 he wrote down the lyrics of "When Will I Be Loved" on parchment paper and donated the work for auction which raised money for the non-profit organization.