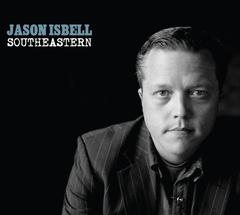 I first saw the Drive-By Truckers at what some might call their pinnacle. On a chilly New Year's Day evening, with friends in tow, we headed to New York City's legendary Bowery Ballroom to catch the band supporting their latest summer release "The Dirty South."
I wondered how well the band might fair the day after the revelry of New Years Eve, but with the opening chords of Mike Cooley's "Where The Devil Don't Stay" all doubts vanished. It remains one of the best show's I've ever attended.
Stage right stood the cherub-faced new kid. Just 26, but with two DBT albums under his belt, he held his own and more with the road veterans Hood and Cooly. Out of the 31 originals performed that night Isbell only had 4 songs slotted – Danko / Manuel , Goddamn Lonely Love, Outfit Decoration Day – but they stood out as some of the best that night.
On April 5, 2007 Isbell left the Truckers in an "amicable" split. He then went on to release three studio albums, one solo and two with his band the 400 Unit , and two live albums. Some of the songs hinted at the former brilliance, but many others seemed middling and stylistically unfocused.
I wondered if the absence of collaborative competition the Drive-By Truckers provided had also removed a mental whetstone that had worked to sharpen Isbell's work.
Isbell's new release Southeastern has now put that theory to waste. The album contains 12 cuts that meet anything Isbell has done in the past, and some nearly exceed the mark.
Changes in Isbell's life – his marriage to singer/songwriter Amanda Shires, his friendship with singer/songwriter Ryan Adams and his overcoming dependency on alcohol – could be the reason for this new-found creativity and focus.
Like Steve Earle's post-addiction releases there is a fresh spark of bottled-up creativity that emerges in Southeastern. And though the specter of addiction hangs in the background it's never used as a literary soapbox. No simplistic moralizing or rationalization here.
Songs like Cover me Up – "Put your faith to the test when I tore off your dress in Richmond on high But I sobered up and I swore off that stuff forever, this time." and Traveling Alone – "Damn near strangled by my appetite In Ybor City on a Friday night Couldn't even stand upright So high, the street girls wouldn't take my pay" use his time with alcohol as narrative context and as a new dimension in the his storytelling.
The Drive-By Truckers, Steve Earle, Chris Knight and Malcolm Holcombe all draw from their southern heritage and use artifacts and language tied to local heritage to cast modern work. Isbell uses faith, the road, the bottle and the occasional figurative and literal firearm to similarly build layers not erect stereotypes.
Some stand-outs are Traveling Alone, a moody acoustic ballad that takes hard look at the road and the heart and opens the door to camaraderie and affection while not yielding completely to vulnerability. Elephant is a touching tale of a friend with "Sharecropper eyes, and the hair almost all gone " dying of cancer. The song eases the crushing sadness of the situation with touches of dark humor.
I'm most drawn to the darkness that runs through Southeastern. Songs like Live Oak, an excellent edition to the lexicon of murder ballads – the self-defeating loathing and loneliness of Songs That She Sang in the Shower and the and youthful moral certainty and vengeance in the chilling Yvette are all beauties.
But It's not all brooding and menace. Isbell and the band rip it up on Super 8. I was trying to think if an apt description but my buddy and fellow blogger @Truersound said it best when he tweeted that it had a "strong "gimme three steps" vibe …Sent through a Hayes Carll filter."
As good as the songs are on Southeastern the striking thing is their economy and absence of excess. These songs are lean and driven from the soul of man finding and maintaining footing. They transform the listener as much as the singer , for those that have the patience and courage to listen.
Southeastern is the kind of album that reminds us that music can be more that a backdrop to life, but a reflection of it.