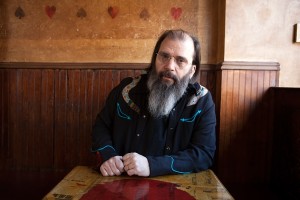 RollingStone.com ahs the premier of Steve Earle's new song Calico County.
As far as I can tell Earle's new song is written solely by him. Though in style and substance it could have been a collaboration with fellow civic-minded Texan James McMurtry
Gritty with Sticky Fingers guitar swagger contrasted with She's So Cold delivery Calico County tells a tale of rough, stoic characters, economic hardship and meth as the new moonshine. A theme he's addressed substituting meth for weed on Copperhead Road. The song owes much to his Copperhead Road as it does McMurtry's Can't Make It Here.
The Low Highway features his live band consisting of Chris Masterson, Eleanor Whitmore, Kelley Looney, Will Rigby and Allison Moorer and was co-produced by Earle and Ray Kennedy (whose production partnership known as the "Twangtrust" was behind Lucinda Williams' Car Wheels on a Gravel Road).
Calico County will appear on Earle's upcoming new release The Low Highway out April 16.
Earl is also putting the finishing touches on a memoir and a fiction novel and has collaborated with Pete Seeger on his upcoming release.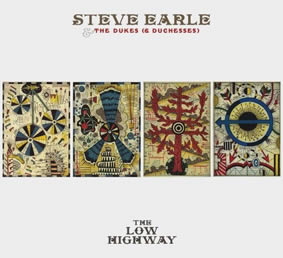 The Low Highway Track Listing:
1.The Low Highway
2. Calico County
3. Burnin' It Down
4. That All You Got?
5. Love's Gonna Blow My Way
6. After Mardi Gras
7. Pocket Full Of Rain
8. Invisible
9. Warren Hellman's Banjo
10. Down The Road Pt. II
11. 21st Century Blues
12. Remember Me