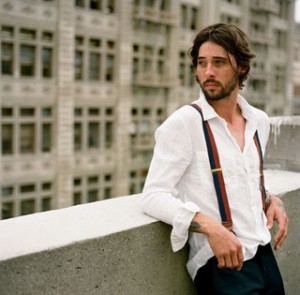 As Ryan Bingham hinted at last week the lyric video for his nearly pop-punk sounding "Heart of Rhythm," has been released.
Truth be told, it's disappointing to me to hear Bingham move further way from the moody, dusty country-noir of 2007's Mescalito.
The single is off Bingham's fourth studio album Tommorowland. It was made without his longtime band The Dead Horses and features Bingham on all of the electric guitar for the first time. Tommorowland be released 9/18 on his own Axster Bingham Records label.
Bingham will launch a U.S. tour in September.
Let me know what you think off the new song in the comment area.