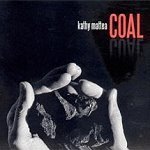 On her latest release Grammy-winning singer Kathy Mattea has assembled a collection of songs that pay tribute to the Appalachian music of her home of South Charleston, West Virginia and tells the stories of miners, their families, and the impact that mining has had on Appalachia. But "Coal" is more than a study of her Southern upbringing, it's a personal testament of Mattea's roots. Both her grandfathers were miners, her mother worked for the local UMWA. Fortunately her father was rescued from the mines by an uncle who paid his way through college.
The catalyst for "Coal" was the 2006 Sago Mine Disaster, which killed twelve miners in West Virginia. The tragedy dredged up memories Mattea had as a child of the 1968 Farmington Disaster when 78 miners were killed at the Consol No. 9 coal mine near Farmington, West Virginia. From her site: "When Sago happened, I got catapulted back to that moment in my life and I thought, 'I need to do something with this emotion, and maybe this album is the place to channel it'. And so I knew the time was right." "This record reached out and took me. It called to me to be made," Mattea says. "If you go through your life and you try to be open, you try to think how can you be of service, how can your gifts best be used in the world…if you ask that question everyday, you find yourself at the answer. And it's not always what you thought it would be when you asked."
Choosing that material on the release needed to be particularly exacting. "When I decided to do this, I wanted to be very careful about the songs I chose. I wanted some labor songs, some songs that articulated the lifestyle, the bigger struggles, and I wanted a wide variety musically," Mattea says. "Most of all, I wanted it to speak to the sense of place and the sense of attachment people have to each other and to the land."
In the choice of material by some of the greatest songwriters in country and roots music – Jean Ritchie, Billy Edd Wheeler, Hazel Dickens, Si Kahn, Utah Phillips, Merle Travis, and Darrell Scott – Mattea succeeds greatly, as she does in her choice in Marty Stuart as a producer as well as the musicians that accompany her, Byron House on upright bass, longtime collaborator Bill Cooley in guitar Stuart Duncan offers mandolin, banjo, and fiddle, John Catchings on cello, Mattea band member and studio veteran Randy Leago contributes keyboard and accordion accents, Marty Stuart pulling double duty on plays guitar, mandolin, mandola and legendary steel player Fred Newell makes a guest appearance.
The album leads off with two selections from traditional songwriter Jean Ritchie, "The L&N Don't Stop Here Anymore," with a mournful fiddle intro, and "Blue Diamond Mines" featuring Marty Stuart and Patty Loveless on background vocals. Both songs are testaments of the cultural and economic hardships faced by the poor Appalachian communities and their dependency on the coal industry for not only livelihood but for some small connection with outside world.
The Billy Edd Wheeler tune "Redwing Blackbird" is a metaphorical lament on a miner's hardships. Mattea's voice takes an almost sorrowful Gallic phrasing atop a sparse arrangement. Another Wheeler tune "Coal Tattoo" is a spry piece detailing an escape of the miner's life and dreams of better things to come. Si Kahn's "Lawrence Jones" is a cautionary tales about the dangers of mine work and is contrasted next by Utah Phillips' "Green Rolling Hills" idone as a Spiritual-style sing-along which allows a moment of hope.
Stuart Duncan then displays his adept banjo skills on the traditional instrumental transitional track, "Sally in the Garden." Darrel Scott's excellent "You'll Never Leave Harlan Alive" is covered with a beautiful despondency by Mattea.
The first time I heard the classic Merle Travis' "Dark as a Dungeon" was on Johnny Cash's "Live at Folsom Prison." Cash's booming voice boomed this lament about the danger and drudgery of being a coal miner in an Appalachian shaft mine that was later used as a rallying song among miners seeking improved working conditions.
Mattea makes it her own beginning with a single looming piano accompaniment that slowly breaks into a sparse guitar, mandolin, and cello compliment.Another Wheeler's song "Coming of the Roads" Features a cascading acoustic guitar, and violin (not really a fiddle-style on this piece) tells the story of the double-edged sward of the pathway to the outside world brought by accessible roads that bring economic opportunity
Finally, Mattea leaves us with a lament from the great songwriter activist Hazel , Dickens entitled "Black Lung." The hazards of deadly mine environmental conditions on the health of the poor miner sung a cappella as a chillingly mournful conclusion to this dazzling if somber work.

Kathy Mattea – Coal Tattoo – Joe's Pub – New York City
[youtube]http://www.youtube.com/watch?v=Af926HzO6-4[/youtube]