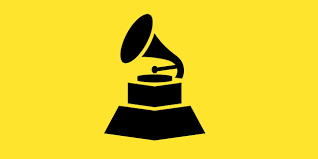 Ah the holidays. Family, friends, bourbon-barrel stouts, gluttony and Black Friday door-buster riots.
Making memories…
It's also the time of year when nominations for the Grammy Awards were announced. In case you weren't aware of this fact you're not alone. I did a completely unscientific study of Grammy awareness and of the 23 people I asked zero had any idea that the nominees had been announced.
Not a surprise. Though "music's biggest night" viewership has held steady for the last four years, the 2016 telecast technically ranked as a seven-year low for the annual event.
Though the Grammys tend to be less directly political as other award shows, in the current toxic political environment more people (aka customers) are skipping the mono-political red-carpet posturing from celebrities that is de rigueur. So people that want to unplug and listen and watch live performances of tunes.
Amazing the people looking for some creative distraction balk at the idea of being lectured to.
Political posturing aside, The Grammys for years have had a hard time getting a foothold on what they're brand means to fans and people outside the industry. No one outside the industry and insane obsessive fans (like us!) cares about who wins. You have to be delusional to believe that casual fans under 30 tune into the Grammys to discover new artists and the 30+ crowd falls outside the sweet demographic to keep up ad revenues to keep up the rental payments on the Staples Center.
For the new and established artists the live performances, especially the ones live-streamed from the pre-telecast ceremony, can be extraordinary. Ben Harper and Charlie Musselwhite, Hugh Masekela, John Fullbright, Elle Varner and Trombone Shorty stand out as memorable favorites from my time covering the event.
Now the numbers: Brandi Carlile tops the Americana list with six nominations including Album Of The Year (By The Way, I Forgive You), Record Of The Year ("The Joke"), Song Of The Year ("The Joke"), Best Americana Album, Best American Roots Song and Best American Roots Performance.
Chris Stapleton is nominated for three GRAMMY Awards: Best Country Album (From A Room: Volume 2) and Best Country Solo Performance ("Millionaire") as well as Best Pop Duo/Group Performance for his performance on Justin Timberlake's "Say Something."
Lee Ann Womack earned two nominations. Her latest album 'The Lonely, The Lonesome & The Gone' (ATO Records) has been nominated for Best Americana Album, and the album's lead single "All the Trouble" has been nominated for Best Americana Roots Song. The nominations are the eleventh and twelfth of Womack's storied career, and her first as a songwriter.
The Travelin' McCourys nabbed a nomination for "Best Bluegrass Album" for their eponymous debut/
Below is my list of categories reflecting the roots and Americana field.
Tune into the 61st Grammy Awards on Feb. 10 on CBS, broadcast live from the Staples Center in Los Angeles.
Record Of The Year
(Award to the Artist and to the Producer(s), Recording Engineer(s) and/or Mixer(s) and mastering engineer(s), if other than the artist.)
• "I Like It" – Cardi B, Bad Bunny & J Balvin
Invincible, JWhiteDidIt, Craig Kallman & Tainy, producers; Leslie Brathwaite & Evan LaRay, engineers/mixers; Colin Leonard, mastering engineer
• "The Joke" – Brandi Carlile
Dave Cobb & Shooter Jennings, producers; Tom Elmhirst & Eddie Spear, engineers/mixers; Pete Lyman, mastering engineer
• "This Is America" – Childish Gambino
Donald Glover & Ludwig Goransson, producers; Derek "MixedByAli" Ali & Riley Mackin, engineers/mixers; Mike Bozzi, mastering engineer Boi-1Da, Cardo & Young Exclusive, producers; Noel Cadastre, Noel "Gadget" Campbell & Noah Shebib, engineers/mixers; Chris Athens, mastering engineer
• "Shallow" – Lady Gaga & Bradley Cooper
Lady Gaga & Benjamin Rice, producers; Tom Elmhirst, engineer/mixer; Randy Merrill, mastering engineer
• "All The Stars" – Kendrick Lamar & SZA
Al Shux & Sounwave, producers; Sam Ricci & Matt Schaeffer, engineers/mixers; Mike Bozzi, mastering engineer
• "Rockstar" – Post Malone Featuring 21 Savage
Louis Bell & Tank God, producers; Louis Bell & Manny Marroquin, engineers/mixers; Mike Bozzi, mastering engineer
• "The Middle" – Zedd, Maren Morris & GreyGrey, Monsters & Strangerz & Zedd, producers; Grey, Tom Morris, Ryan Shanahan & Zedd, engineers/mixers; Mike Marsh, mastering engineer
Album Of The Year
(Award to Artist(s) and to Featured Artist(s), Songwriter(s) of new material, Producer(s), Recording Engineer(s), Mixer(s) and Mastering Engineer(s) credited with at least 33% playing time of the album, if other than Artist.)
• Invasion Of Privacy – Cardi B
Leslie Brathwaite & Evan LaRay, engineers/mixers; Belcalis Almanzar & Jorden Thorpe, songwriters; Colin Leonard, mastering engineer
• By The Way, I Forgive You – Brandi Carlile
Dave Cobb & Shooter Jennings, producers; Dave Cobb & Eddie Spear, engineers/mixers; Brandi Carlile, Phil Hanseroth & Tim Hanseroth, songwriters; Pete Lyman, mastering engineer
• Scorpion – Drake
Noel Cadastre, Noel "Gadget" Campbell & Noah Shebib, engineers/mixers; Aubrey Graham & Noah Shebib, songwriters; Chris Athens, mastering engineer
• H.E.R. – H.E.R.
Darhyl "Hey DJ" Camper Jr, H.E.R. & Jeff Robinson, producers; Miki Tsutsumi, engineer/mixer; Darhyl Camper Jr & H.E.R., songwriters; Dave Kutch, mastering engineer
• Beerbongs & Bentleys – Post Malone
Louis Bell & Post Malone, producers; Louis Bell & Manny Marroquin, engineers/mixers; Louis Bell & Austin Post, songwriters; Mike Bozzi, mastering engineer
• Dirty Computer – Janelle Monáe
Chuck Lightning & Janelle Monáe Robinson & Nate "Rocket" Wonder, producers; Mick Guzauski, Janelle Monáe Robinson & Nate "Rocket" Wonder, engineers/mixers; Nathaniel Irvin III, Charles Joseph II, Taylor Parks & Janelle Monáe Robinson, songwriters; Dave Kutch, mastering engineer
• Golden Hour – Kacey Musgraves
Ian Fitchuk, Kacey Musgraves & Daniel Tashian, producers; Craig Alvin & Shawn Everett, engineers/mixers; Ian Fitchuk, Kacey Musgraves & Daniel Tashian, songwriters; Greg Calbi & Steve Fallone, mastering engineers
• Black Panther: The Album, Music From And Inspired By (Various Artists)
Kendrick Lamar, featured artist; Kendrick Duckworth & Sounwave, producers; Matt Schaeffer, engineer/mixer; Kendrick Duckworth & Mark Spears, songwriters; Mike Bozzi, mastering engineer
Song Of The Year
(A Songwriter(s) Award. A song is eligible if it was first released or if it first achieved prominence during the Eligibility Year. (Artist names appear in parentheses.) Singles or Tracks only.)
• "All The Stars"
Kendrick Duckworth, Solána Rowe, Al Shuckburgh, Mark Spears & Anthony Tiffith, songwriters (Kendrick Lamar & SZA)
Track from: Black Panther The Album Music From And Inspired By
• "Boo'd Up"
Larrance Dopson, Joelle James, Ella Mai & Dijon McFarlane, songwriters (Ella Mai)
Track from: Ready
• "God's Plan"
Aubrey Graham, Daveon Jackson, Brock Korsan, Ron LaTour, Matthew Samuels & Noah Shebib, songwriters (Drake)
• "In My Blood"
Teddy Geiger, Scott Harris, Shawn Mendes & Geoffrey Warburton, songwriters (Shawn Mendes)
Track from: Shawn Mendes
• "The Joke"
Brandi Carlile, Dave Cobb, Phil Hanseroth & Tim Hanseroth, songwriters (Brandi Carlile)
Track from: By The Way, I Forgive You
• "The Middle"
Sarah Aarons, Jordan K. Johnson, Stefan Johnson, Marcus Lomax, Kyle Trewartha, Michael Trewartha & Anton Zaslavski, songwriters (Zedd, Maren Morris & Grey)
• "Shallow"
Lady Gaga, Mark Ronson, Anthony Rossomando & Andrew Wyatt, songwriters (Lady Gaga & Bradley Cooper)
• "This Is America"
Donald Glover & Ludwig Goransson, songwriters (Childish Gambino)
Best New Artist
(An artist will be considered for Best New Artist if their eligibility year release/s achieved a breakthrough into the public consciousness and notably impacted the musical landscape.)
• Chloe x Halle
• Luke Combs
• Greta Van Fleet
• H.E.R.
• Dua Lipa
• Margo Price
• Bebe Rexha
• Jorja Smith
Best Traditional Pop Vocal Album
(For albums containing at least 51% playing time of new traditional pop recordings.)
• Love Is Here To Stay – Tony Bennett & Diana Krall
• My Way – Willie Nelson
• Nat "King" Cole & Me – Gregory Porter
• Standards (Deluxe) – Seal
• The Music…The Mem'ries…The Magic! – Barbra Streisand
Best Country Solo Performance
(For new vocal or instrumental solo country recordings.)
• "Wouldn't It Be Great?"
Loretta Lynn
Track from: Wouldn't It Be Great
• "Mona Lisas And Mad Hatters"
Maren Morris
Track from: Restoration: Reimagining The Songs Of Elton John And Bernie Taupin
• "Butterflies"
Kacey Musgraves
Track from: Golden Hour
• "Millionaire"
Chris Stapleton
Track from: From A Room: Volume 2
• "Parallel Line"
Keith Urban
Track from: Graffiti U
Country
Category 27 – Best Country Duo/Group Performance
(For new vocal or instrumental duo/group or collaborative country recordings.)
• "Shoot Me Straight"
Brothers Osborne
Track from: Port Saint Joe
• "Tequila"
Dan + Shay
• "When Someone Stops Loving You"
Little Big Town
Track from: The Breaker
• "Dear Hate"
Maren Morris Featuring Vince Gill
• "Meant To Be"
Bebe Rexha & Florida Georgia Line
Track from: All Your Fault: Pt. 2
Field 8 – Country
Category 28 – Best Country Song
(A Songwriter(s) Award. A song is eligible if it was first released or if it first achieved prominence during the Eligibility Year. (Artist names appear in parentheses.) Singles or Tracks only.)
• "Break Up In The End"
Jessie Jo Dillon, Chase McGill & Jon Nite, songwriters (Cole Swindell)
• "Dear Hate"
Tom Douglas, David Hodges & Maren Morris, songwriters (Maren Morris Featuring Vince Gill)
• "I Lived It"
Rhett Akins, Ross Copperman, Ashley Gorley & Ben Hayslip, songwriters (Blake Shelton)
• "Space Cowboy"
Luke Laird, Shane McAnally & Kacey Musgraves, songwriters (Kacey Musgraves)
Track from: Golden Hour
• "Tequila"
Nicolle Galyon, Jordan Reynolds & Dan Smyers, songwriters (Dan + Shay)
• "When Someone Stops Loving You"
Hillary Lindsey, Chase McGill & Lori McKenna, songwriters (Little Big Town)
Track from: The Breaker
Field 8 – Country
Category 29 – Best Country Album
(For albums containing at least 51% playing time of new country recordings.)
• Unapologetically
Kelsea Ballerini
• Port Saint Joe
Brothers Osborne
• Girl Going Nowhere
Ashley McBryde
• Golden Hour
Kacey Musgraves
• From A Room: Volume 2
Chris Stapleton
American Roots Music
Category 45 – Best American Roots Performance
(For new vocal or instrumental American Roots recordings. This is for performances in the style of any of the subgenres encompassed in the American Roots Music field including Americana, bluegrass, blues, folk or regional roots. Award to the artist(s).)
• "Kick Rocks"
Sean Ardoin
Track from: Kreole Rock And Soul
• "Saint James Infirmary Blues"
Jon Batiste
Track from: Hollywood Africans
• "The Joke"
Brandi Carlile
Track from: By The Way, I Forgive You
• "All On My Mind"
Anderson East
Track from: Encore
• "Last Man Standing"
Willie Nelson
Track from: Last Man Standing
American Roots Music
Category 46 – Best American Roots Song
(A Songwriter(s) Award. Includes Americana, bluegrass, traditional blues, contemporary blues, folk or regional roots songs. A song is eligible if it was first released or if it first achieved prominence during the Eligibility Year. (Artist names appear in parentheses.) Singles or Tracks only.)
• "All The Trouble"
Waylon Payne, Lee Ann Womack & Adam Wright, songwriters (Lee Ann Womack)
Track from: The Lonely, The Lonesome & The Gone
• "Build A Bridge"
Jeff Tweedy, songwriter (Mavis Staples)
• "The Joke"
Brandi Carlile, Dave Cobb, Phil Hanseroth & Tim Hanseroth, songwriters (Brandi Carlile)
Track from: By The Way, I Forgive You
• "Knockin' On Your Screen Door"
Pat McLaughlin & John Prine, songwriters (John Prine)
Track from: The Tree Of Forgiveness
• "Summer's End"
Pat McLaughlin & John Prine, songwriters (John Prine)
Track from: The Tree Of Forgiveness
American Roots Music
Category 47 – Best Americana Album
(For albums containing at least 51% playing time of new vocal or instrumental Americana recordings.)
• By The Way, I Forgive You – Brandi Carlile
• Things Have Changed – Bettye LaVette
• The Tree Of Forgiveness – John Prine
• The Lonely, The Lonesome & The Gone – Lee Ann Womack
• One Drop Of Truth – The Wood Brothers
Field 13 – American Roots Music
Best Bluegrass Album
(For albums containing at least 51% playing time of new vocal or instrumental bluegrass recordings.)
• Portraits In Fiddles
Mike Barnett
• Sister Sadie II
Sister Sadie
• Rivers And Roads
Special Consensus
• The Travelin' McCourys
The Travelin' McCourys
• North Of Despair
Wood & Wire
Best Folk Album
(For albums containing at least 51% playing time of new vocal or instrumental folk recordings.)
• Whistle Down The Wind – Joan Baez
• Black Cowboys – Dom Flemons
• Rifles & Rosary Beads – Mary Gauthier
• Weed Garden – Iron & Wine
• All Ashore – Punch Brothers
Historical
Category 68 – Best Historical Album
• Any Other Way
Rob Bowman, Douglas Mcgowan, Rob Sevier & Ken Shipley, compilation producers; Jeff Lipton, mastering engineer (Jackie Shane)
• At The Louisiana Hayride Tonight…
Martin Hawkins, compilation producer; Christian Zwarg, mastering engineer (Various Artists)
• Battleground Korea: Songs And Sounds Of America's Forgotten War
Hugo Keesing, compilation producer; Christian Zwarg, mastering engineer (Various Artists)
• A Rhapsody In Blue – The Extraordinary Life Of Oscar Levant
Robert Russ, compilation producer; Andreas K. Meyer & Rebekah Wineman, mastering engineers (Oscar Levant)
• Voices Of Mississippi: Artists And Musicians Documented By William Ferris
William Ferris, April Ledbetter & Steven Lance Ledbetter, compilation producers; Michael Graves, mastering engineer (Various Artists)