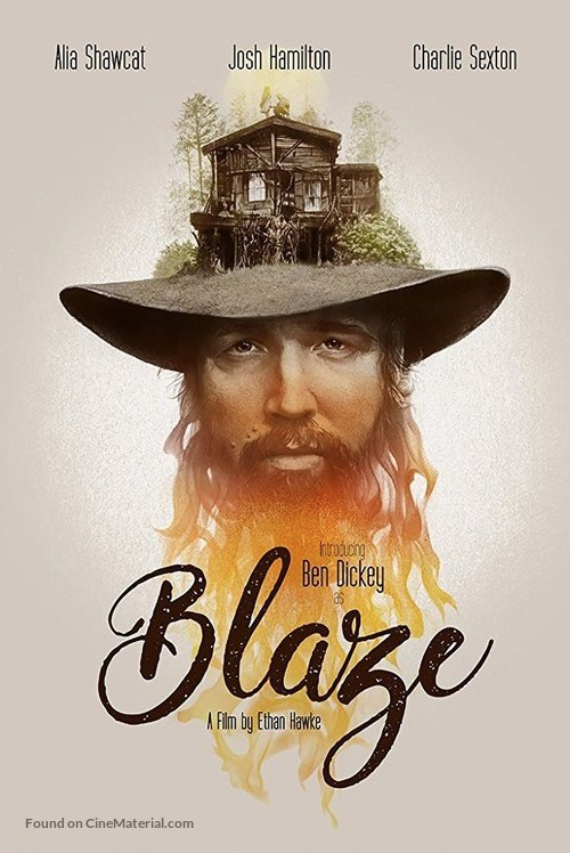 'Blaze' the Ethan Hawke co-written and directed tender biopic created to celebrate the tragic life of country blues Texas artist Blaze Foley has been turning heads at the 2018 Sundance Film Festival at the Cafe Artois in Park City, Utah. (here and here)
Benjamin Dickey, who portrays Blaze Foley, is a longtime friend of Ethan Hawke and was offered the role after he played 'one of he and Ethan's favorite Foley tunes.'
Blaze Foley's lover Sybil Rosen, who is played in the film by Alia Shawkat, was Ethan Hawke's co-writer for the film.
The great Kris Kristofferson portrays Foley' father.
Charlie Sexton portrays Texas legend folk musician and Foley's friend Townes Van Zandt.
Alynda Segarra from Hurray for the Riff Raff has a cameo.
The film was done in a cinema verite style, a technique that pays more attention to the natural actions and authentic dialogue showing people in a typical day in a day life.
Hawke knew he dad to make the film after reading reading Sybil Rosen's beautiful memoir 'Living in the Woods in a Tree,' which he wrote for forward to.
Sybil Rosen plays her own mother in the film.
Blaze was not filmed in Austin but in the Baton Rouge area.
Village Studios in Jackson served as a production base for the project, which filmed in winter 2016-17.
Blaze will be released to the public later this year.
https://youtu.be/XUL2My4olT4