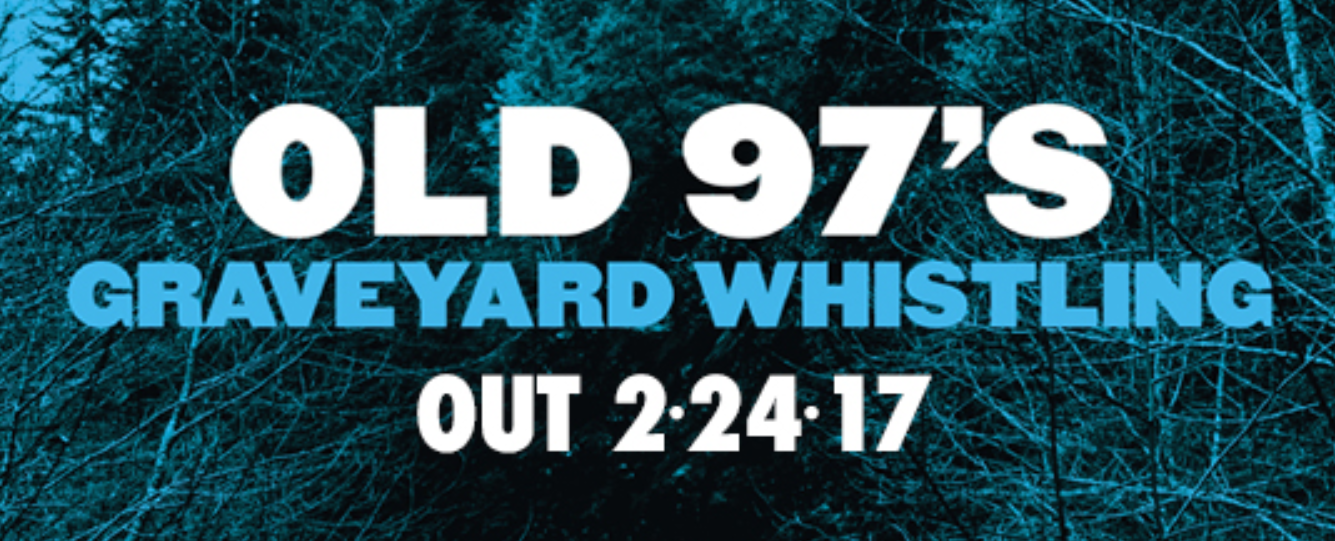 North Texas alt.country stalwarts the Old 97's have announced their 11th album, 'Graveyard Whistling' will be released February 24th with a tour to follow.
"Good With God" is the first cut from 'Graveyard Whistling,' a spaghetti western spiked slab of menace that has front man Rhett Miller pleading a sinner's case of repentance (or at least resignation.)
But God is more Old Testament minded ('You should be scared, I'm not so nice") . With Brandi Carlile playing the divine role her distorted siren wail berates (You're pretty thick so I'll tell you twice.") and threatens ('I made you up, I'll break you down.") the prostrate protagonist. The story is moved forward at breakneck speed by the intact classic lineup of Philip Peeples, Murry Hammond and Ken Bethea.
'Graveyard Whistling' is produced by Vance Powell (Black Prairie, Buddy Guy) and features co-writers Nicole Atkins and Butch Walker.
Produced by Vance Powell, "Graveyard Whistling" also features help from co-writers like Nicole Atkins and Butch Walker, making it one of the most collaborative albums in the band's catalog. Some habits never die, though, and the band will be supporting the album's release as they've supported every record before it: with a lengthy spring tour that stretches from the Florida coastline to Southern California.
Pre-order "Graveyard Whisling" here.
Watch the animated lyric video for "Good With God" below.
Old 97's' tour dates:
February 25 – Ponte Vedra, FL @ Ponte Vedra Concert Hall
February 26 – March 1 – Tampa, FL @ Outlaw Country Cruise
March 2 – St. Petersburg, FL @ The State Theatre
March 3 – Tallahassee, FL @ Fifth & Thomas
March 4 – Atlanta, GA @ Terminal West
March 21 – Seattle, WA @ Neumos
March 22 – Portland, OR @ Wonder Ballroom
March 23 – Eugene, OR @ Wow Hall
March 24 – San Francisco, CA @ The Fillmore
March 25 – San Luis Obispo, CA @ The Fremont Theater
March 29 – Hermosa Beach, CA @ Saint Rocke
March 30 – Los Angeles, CA @ The Fonda Theatre
March 31 – Solana Beach, CA @ Belly Up Tavern
April 1 – Big Bear Lake, CA @ The Cave Big Bear
April 2 – Las Vegas, NV @ Vinyl
April 5 – Scottsdale, AZ @ Livewire
April 6 – Santa Fe, NM @ Santa Fe Brewing Company
April 7 – Lubbock, TX @ The Blue Light