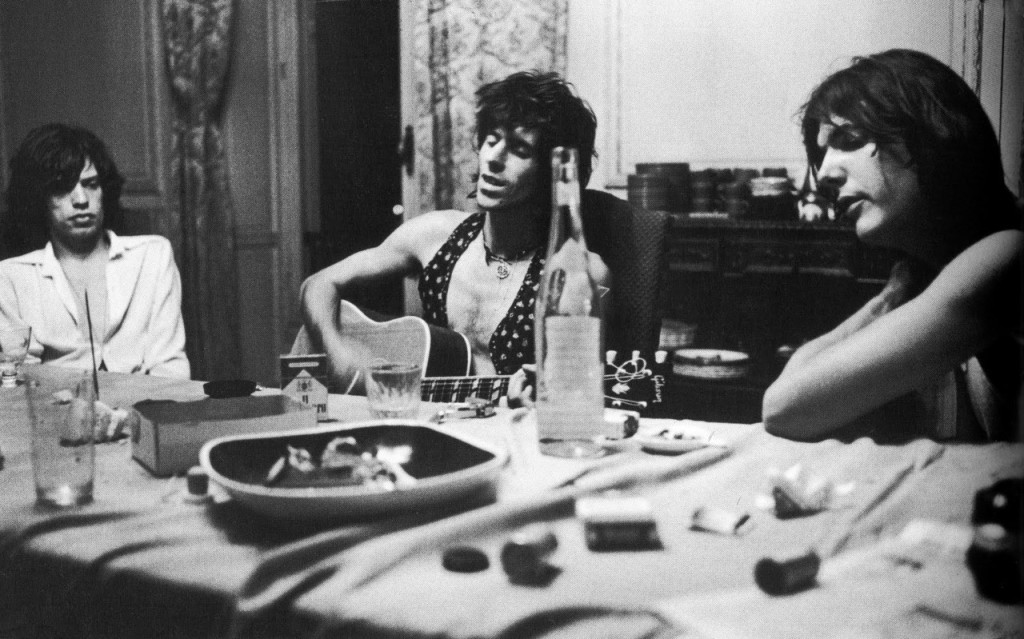 Jagger, Richards and Parsons
If there's an Americana equivilent to the setlist chestnut 'Wagon Wheel" it would be , well, 'Wagin Wheel." But coming in close second would it have to be The Rolling Stones' "Dead Flowers" from arguably their finest album, "Sticky Fingers.'
"Sticky Fingers" is the album most influenced by Keith Richards and Gram Parsons' friendship and time shared in Paris during the "Exile on Main St.'sessions. Parsons shared his love of classic American country music with Richards and it appears to have taken hold in the The Stones sound over several albums.
Adding to the rootsier direction early recording sessions began at the famed Muscle Shoals Sound Studio in Alabama in December 1969 and later completed at the band's mobile studio located at Jagger's summer home at Stargroves, England in 1970.
This rendition, of the song was recorded in 1970, and will be one of the unreleased cuts included the the June 9 'Sticky Fingers' anniversary reissue. This take has a more upbeat, ramshackle tempo from the band. Ian Stewart's piano is pushed down in the mix, and it cranks up the country-fried guitar interplay between Richards and the newest band member Mick Taylor.