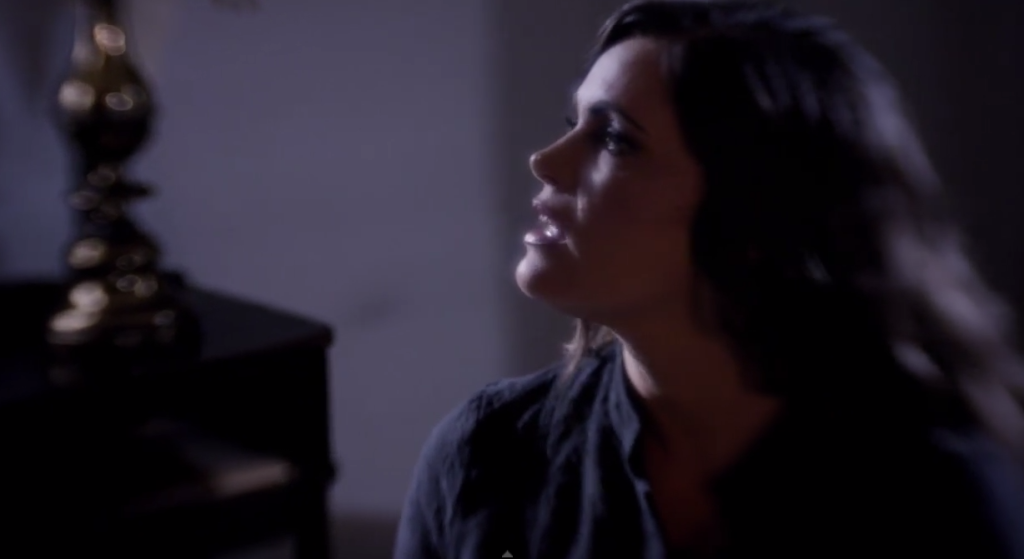 There's a ferocity to Angaleena Presley's song 'Pain Pills.' It's theme of working class addiction and hypocrisy is not new, but Presley puts her unflinching spin on it with a driving hillbilly meets metal sound that is striking and fits the theme of mortality to a tee.
"A little bit of hurt surely gonna kill a lot of good people in these here hills. Lord, won't you save us from these old pain pills"
The video shows Presley singing among quick cuts of doctors satchels, Día de Muertos make-up, grave diggers and a man that might be Dr. Brown or, perhaps, el diablo himself.
"I started [that song] as I was on my way home from a funeral," she told Radio.com. "A friend of mine from high school OD'd [and] at the funeral the mom was walking in going, 'Oh they had a heart problem. It was a heart issue.' We knew what was going on. This is when I realized, this is starting to become a problem."
"Pain Pills" is available on the album "American Middle Class"