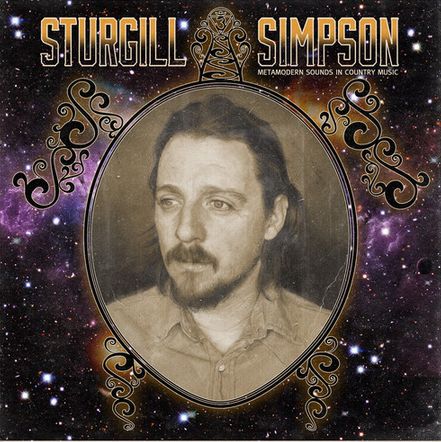 Sturgill Simpson slows things down a but for "Living The Dream" his first cut released from his upcoming sophomore album, "Metamodern Sounds In Country Music." The album will be released May 13th.
It's good to hear he's still channeling Waylon. Remaining ornery with a touch of gallows humor he sings "I don't have to do a goddamn thing, but sit around and wait to die" and "That old man upstairs wears a crooked smile, staring down at the chaos he's created."
Buy all os not grim. Simpson says about the album – "Myriad worldly offerings – religion, drugs and more – all claim to be the omnipotent universal truth, but in my experience, love is the only certainty. That's what this record is about."
Simpson will perform at several SXSW showcases and, in April, will be featured on Communion's Club Nights Series.