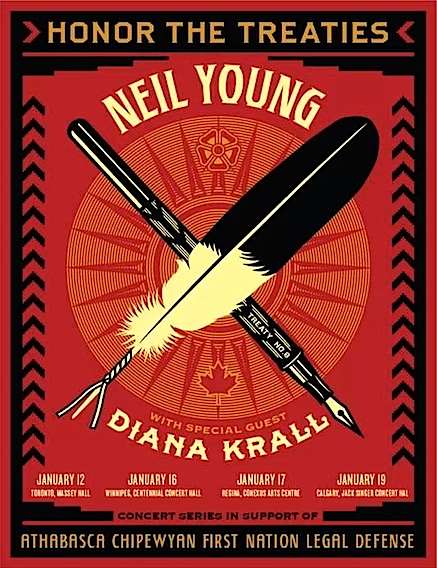 Neil Young has released a pump organ view new video for his song "Mother Earth".
The video begins with footage from Young's January 19, 2014 show at the Jack Singer Hall in Calgary, Alberta as part of his recent Honor The Treaties run of dates.
The video also features majestic footage from Peter Mettler's documentary Petropolis: Aerial Perspectives on the Alberta Tar Sands. At a press conference ahead of the first Honor The Treaties date, Young launched a blistering attack on Canada's federal government and Alberta's oilsands development, accusing officials of "killing" First Nations through their exploitation of the Alberta tar sands. [Uncut]
"Mother Earth" first appeared on Young's 1990 album, Ragged Glory.