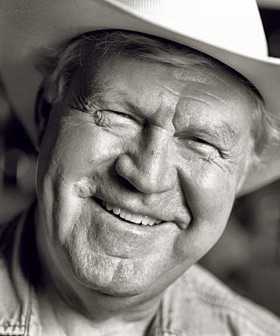 From the Associated Press – Country singer Billy Joe Shaver was released on bond Tuesday after surrendering to authorities in connection with a weekend bar shooting that wounded a man, police said.
Shaver turned himself in at the McLennan County Jail in Waco and was released after posting $50,000 bail, said Lorena Police Chief John Moran.
Shaver, 67, was charged with aggravated assault with a deadly weapon and unlawfully carrying a handgun on the premises of a business with a license to sell alcohol for on-premises consumption.
The singer's attorney, Joseph A. Turner of Austin, has said his client shot the man in self defense after he left the Lorena bar and followed Shaver into the parking lot Saturday night. Turner said Shaver did not know the man and that the stranger was drunk, aggressive and had a knife.
The shooting occurred at 8:30 p.m. Saturday outside Papa Joe's Texas Saloon off Interstate 35, according to Lorena police. The victim was reportedly shot in the cheek.
Shaver, who lives in Waco, about 15 miles from Lorena, rose to country music stardom in the 1970s. Shaver, an acclaimed songwriter whose hits include "Georgia on a Fast Train" and "I'm Just an Old Chunk of Coal (But I'm Gonna Be a Diamond Someday)" has recorded more than 20 albums.
Mathew Knowles, president and CEO of Music World Entertainment — which last month acquired Shaver's label, Houston-based Compadre Records — said he talked to Shaver on Tuesday after he was released on bond.
Knowles, who is Beyonce's father, said he and Shaver did not discuss the shooting but that he wanted the country singer to know that the company supports him.
Knowles said Shaver was appearing at Waterloo Records in Austin to promote his greatest hits CD.
"Billy Joe Shaver is an icon in the country music industry. We're not going to turn our back on him at all," Knowles said. "I personally wanted to tell him that, which is what we talked about today."